Pinky Aseron is a pillar in the voice-over industry. She is the voice behind innumerable TV and radio commercials for major brands like Globe and Philippine Airlines. She spent 20 years in the FM radio broadcasting industry and has held positions like newscaster, writer and station manager for various radio stations. She has also done stints on television as co-anchor on a news and public affairs talk show and as a talk show host for the government channel in 2013. She currently does voice-overs for a top-rated network's regional channels and has even acted in bit roles for said network's daily serial dramas. Pinky currently works as senior lecturer at the University of the Philippines College of Mass Communication.
Module: The VO Professional
Find out what it really takes to shift your career into high gear and stay ahead of the curve. Learn what it means to be a professional even outside the booth, and how to capitalize on new, emerging technologies that will help innovate and grow your business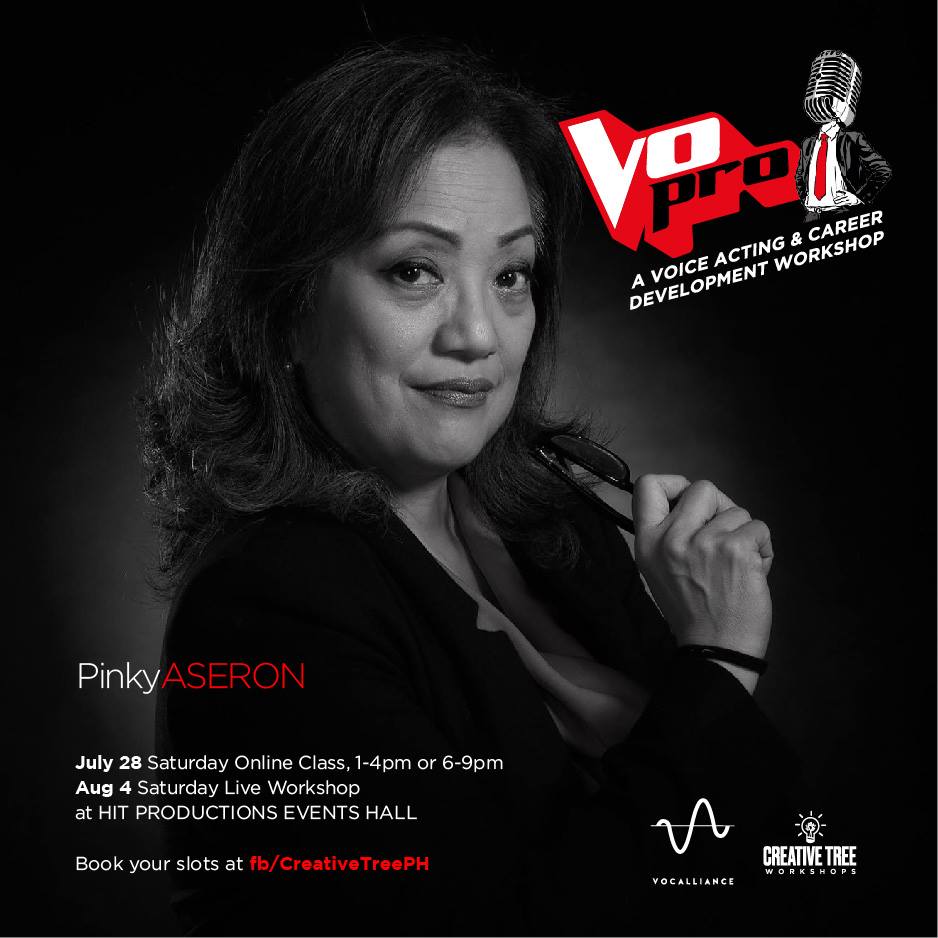 Join VO Pro: A holistic voice acting/career development workshop and cancer relief fundraiser for veteran voice actress, Lily Nichols, who is battling stage IV breast cancer.
(To book your slot, send a message at Creative Tree's FB page.)